03 April 2016 - Punta Arenas

Les and I had a nice breakfast in the Seven Seas and I went to the gym for my workout. Les walked while I spent 90 minutes stretching and lifting. Then we headed for deck 3 and the tender boats to Punta Arenas.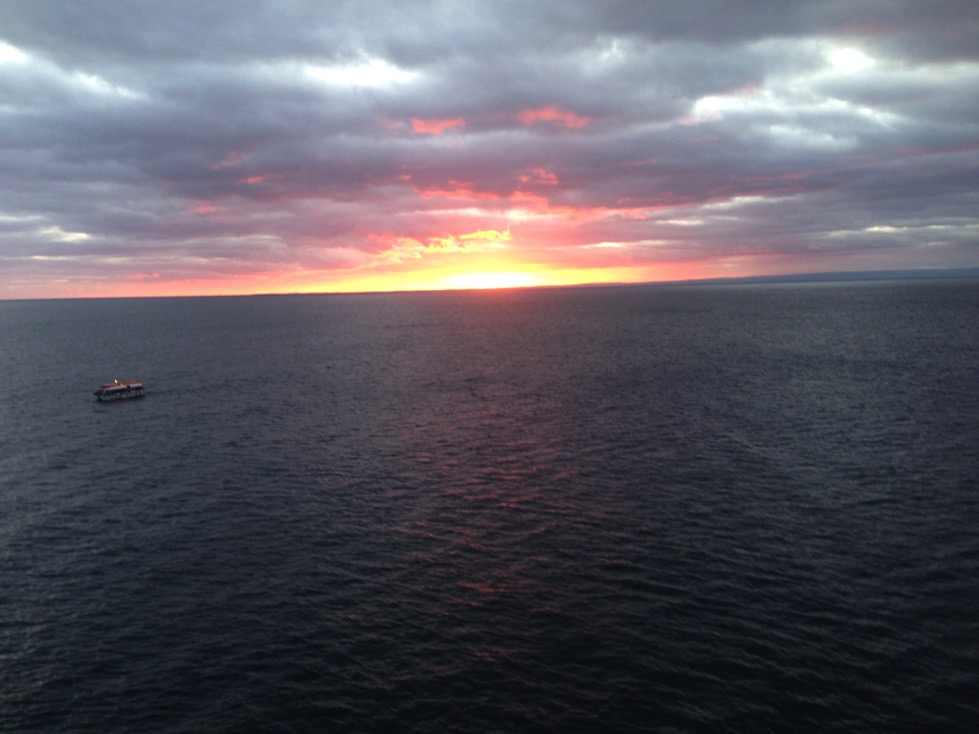 Sunrise in Punta Arenas, and one of the tender boats



A very modern Chilean Navy Corvette, standing off in the harbor, as we tender in to the pier



Ashore in Punta Arenas


We walked around the small city for a while, taking photos. Of primary interest was the statue of Magellan.



Some neat architecture. This city was very clean and tidy, appearing to have a fair amount of commerce going on.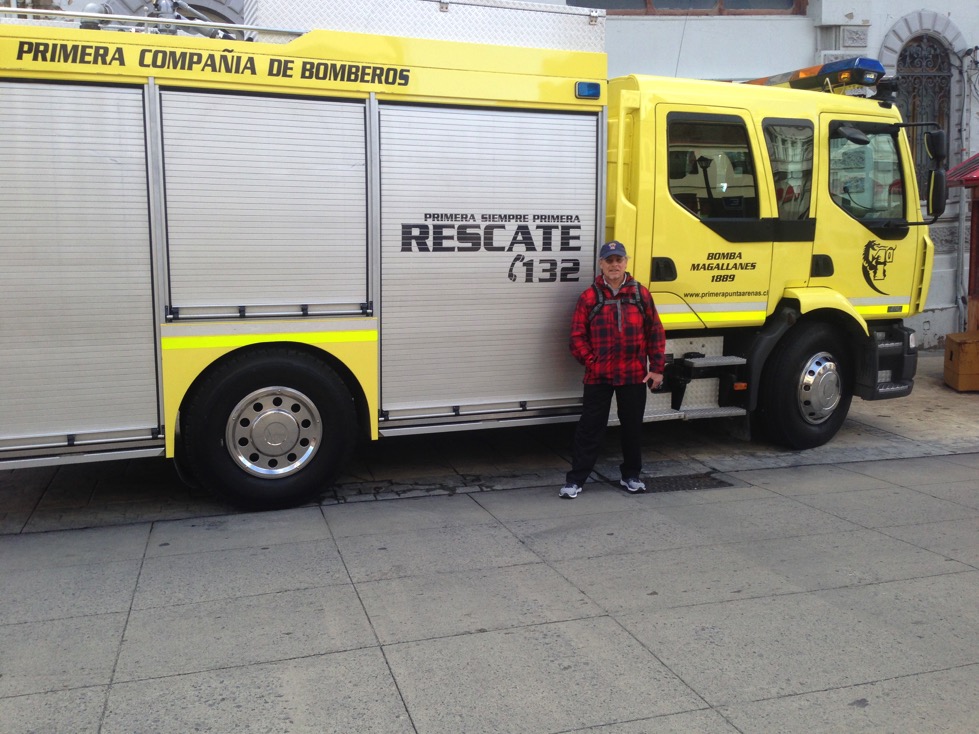 In front of a Bomberos truck. It seems that fire departments all over the world are recruiting me.



The fire company was founded in 1889. My Fayetteville department was founded in 1845.



Massive trees in the parks. This one is in the square with Magellan's statue



Ferdinand and me. Except they called him Hernandos


This being our first stop in Chile, I got some Chilean Pesos and went in a Farmacia for dental floss. Their retail process is strange to me. You take a ticket when you walk in the store, and you are served in that order, like a supermarket deli. Eventually I paid for my purchase and we returned to walking around the city.



There are some really beautiful buildings here in Punta Arenas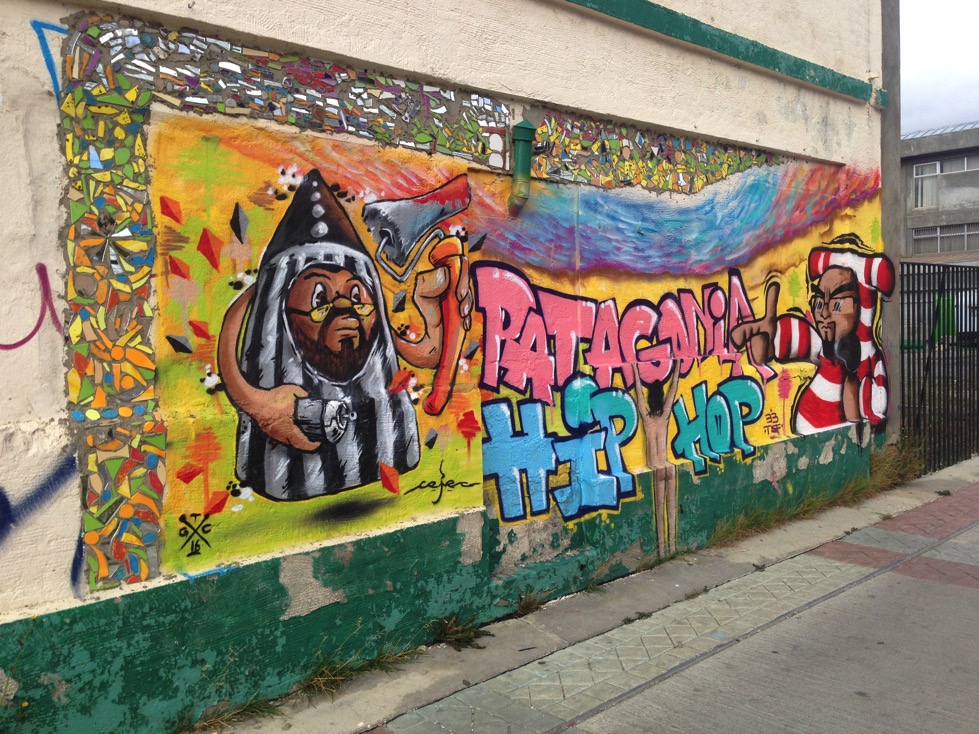 And awesome graffiti - check out the mosaic border - absolutely stunning



I caught Les jaywalking...



Another Bomberos house



C'mon Greg what are you waiting for?



More Bomberos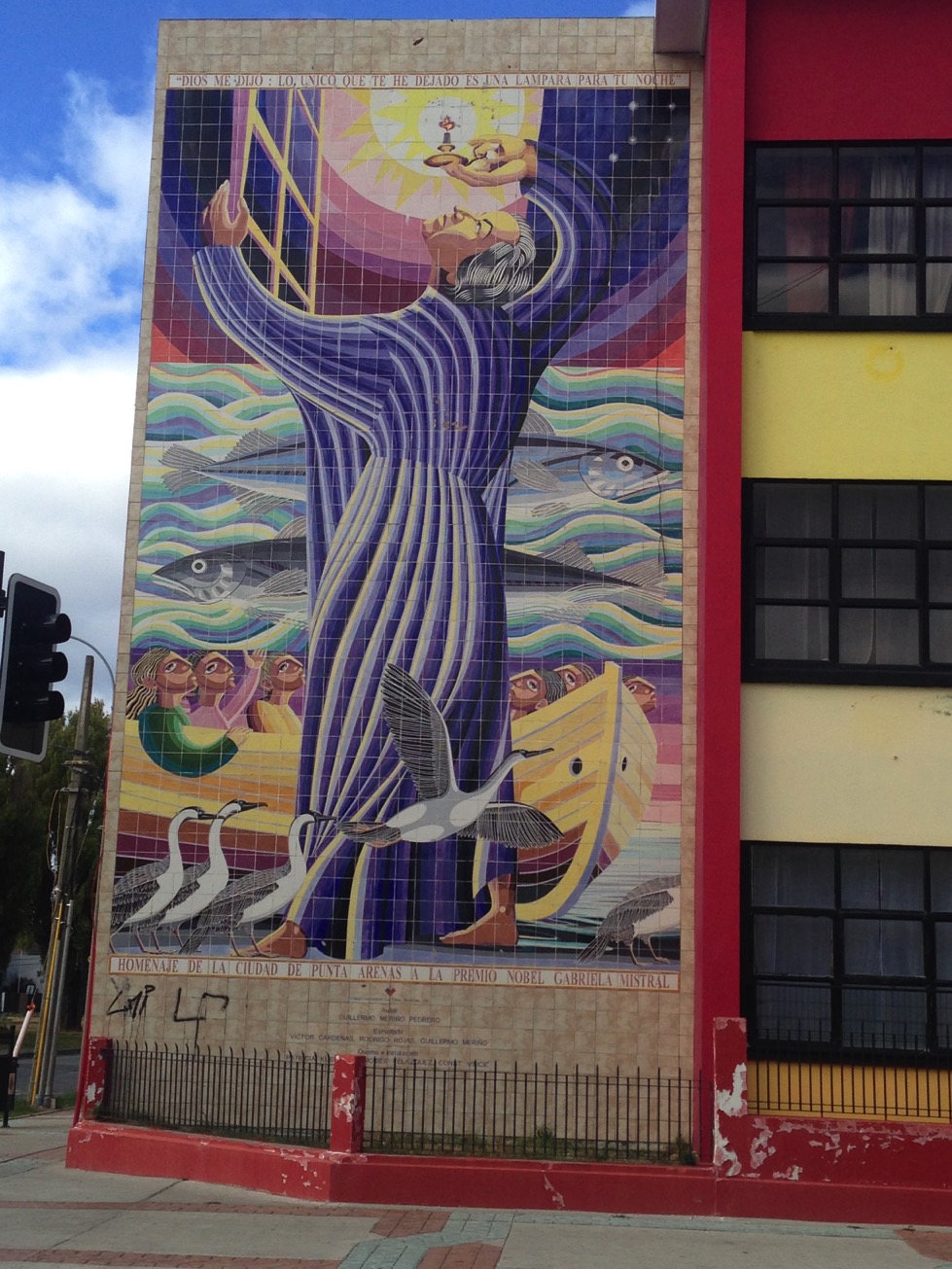 We found a nice looking restaurant called La Luna and went in. It was wonderful! The entryway had a unique floor:


Sunken floor


We were directed up the stairs to a table overlooking the ground floor. The wait staff must have excellent balance, to carry trays of food and beverage up and down all day long.


They have lots of very cool beers. But the best beer was the one they make themselves.



La Luna's best! Much better than Milwaukee's Finest.



I was hoping we could get this table



When my cevicé came, I was in heaven. This was the best cevicé I've had - and I've had it in Capetown, Ecuador and Argentina. I wonder what it's like in Peru? Probably can't beat this!


After the cevicé, we had a bowl of calamari that was also wonderful. I could have spent the night here. But then I would have missed the boat, literally.


A nice new hotel near the waterfront


Shortly after 8 pm, we left the harbor and headed for Puerto Chacabuco, our next port. We mostly headed back out into the Beagle Channel the way we had come into harbor, but then turned to the starboard, west. Do you see Isla Dawson? A lot of very bad things happened on Isla Dawson. Very few people talk about them.