Red Tanks (107) from Whiskey Springs to Dutchman's

This part was 2.4 miles, 79' ascent, 270' descent, 1:31 elapsed time.


This was a nice, gentle downhill section, following the Barge Creek. I would end up following this creek the rest of the day. There were places where water was in it, and in some places the water was running a little bit.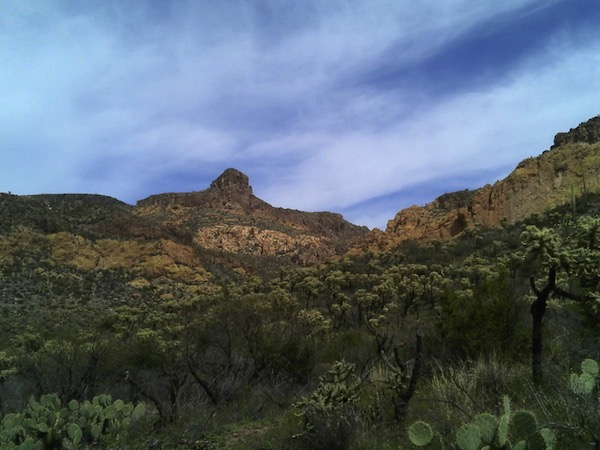 I suppose if it hadn't been so wet lately, there would be no green at all in this photo. My plan had my second option for spending the night at the end of Red Tanks Trail. But I was chugging along and had no intention of stopping. There wasn't any water here anyway so I just kept going.