27 March 2016 - Montevideo

We awoke in the harbor in Montevideo, Uruguay. We had room service bring us pastries and juice and coffee, and lingered on our balcony.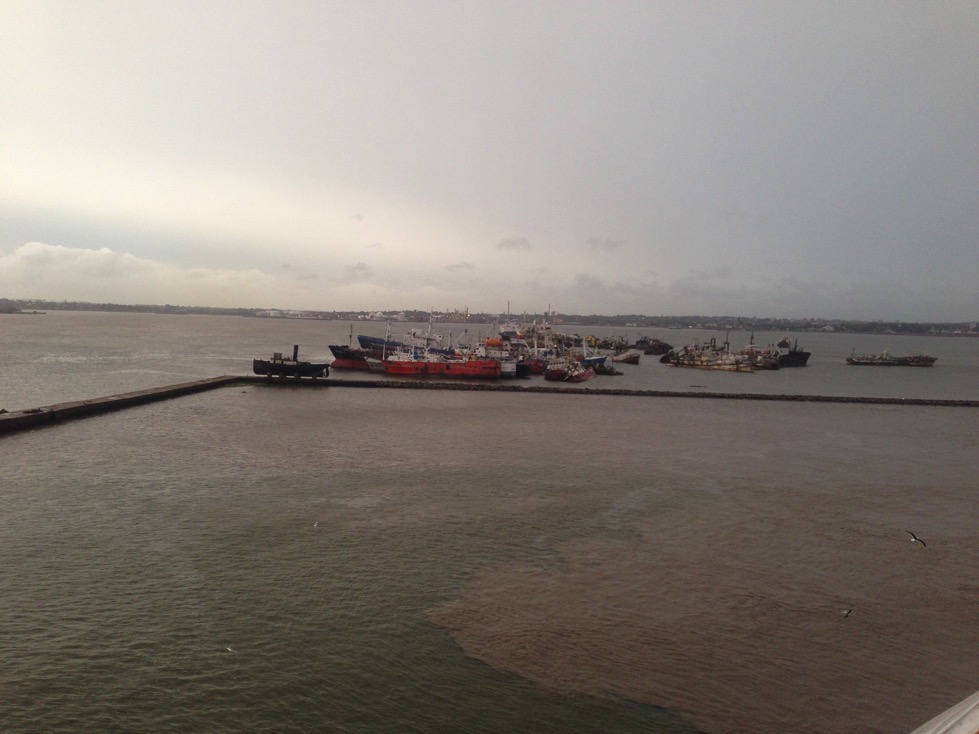 View from our balcony while moored in Montevideo of a ship boneyard. Bobby was watching us and said he could see this boneyard in Google Earth.


After running on the running deck (deck 6), we went to the buffet for breakfast, and then back to the room. After a catnap, I decided to go adventure ashore. I walked all around the tourist area and took many photos.

Here is a photo of our ship docked in Montevideo, Uruguay as I disembarked for my shore adventure:


Montevideo was pretty poor looking. It wasn't quite as dirty as BA had been on our last day there, but, there was not much that looked good or new. I wandered around taking photos, but I didn't see any place that I would eat in.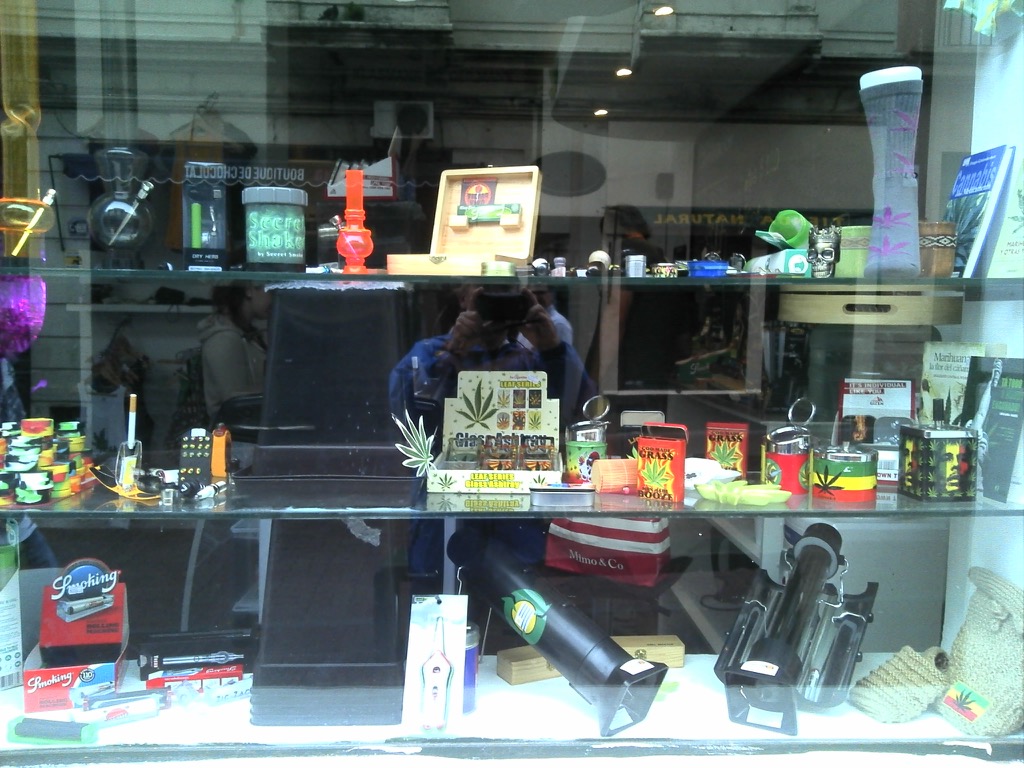 Apparently pot is legal in Uruguay. This was one of several head shops that were open on Easter Sunday. Those freaks must not be good Catholics! I didn't dare go in because I didn't want to go back on board smelling like pot and have Les think I was toking up on shore.


There were quite a few old buildings in fairly good repair. I took lots of photos.


I thought this place was pretty cool (from the outside - I think it was shut.) The entire building became a mural ad. Business name: Tomate. I think that is a sheet dyed red, with some kind of balloon or something inside it, tied with a rope to a pipe sticking out over the cornice. Kind of funny. What is the girl watching? Is the "tomate" going up or down?


This guy Artigas must have done something big. There are statues and squares all over the city named after him. I didn't look him up. This is in front of a really nice building, Banco de la Republica del O Uruguay.


Les did some research on Artigas and here is what he found: He was a very impressive character. His name is José Gervasio Artigas, born 1764 and died 1850. He is "The Father of Uruguayan Nationhood" and a national hero. A staunch democrat and federalist who opposed all monarchies. He fought many battles against the British and Portuguese, among others, to secure the freedom of Uruguay. He was ultimately exiled to Paraguay, where he died at the age of 86 and buried in the Plaza Indepencia in Uruguay. It is said that he sensed his death, and asked to be mounted on his steed as a true Gaucho.

The Plaza is shown on the map, below.



José Gervasio Artigas, the Father of Uruguayan Nationhood, 1764-1850. Mounted on his steed as a true gaucho. This is a photo of his tomb in Plaza Independence in Montevideo, Uruguay.



This is my little walk about Montevideo - not much really. But I was there!


Back aboard the Sun, Les and I went to buffet for some salad. We walked around the ship for a while and then watched them loading supplies for an hour or so before it was time to leave. An announcement was made that we would be late due to the loading activity. We had seen the ship's hotel director come out to expedite the loading activity. We couldn't hear what he said, but there was lots of arm waving. He stood there and supervised for a long while, but I didn't see him lift a box of anything!

Once they cast off the mooring lines and the tugs moved into position, the ship began to move. From our 9th deck balcony, we watched as the ship backed itself out into the harbor and into a 180 degree turn, then began powering out into the shipping lane. The tug followed us until we were beyond the breakwall, and then a pilot boat swooped in and followed in our wake until it was time to collect the pilot and return to harbor. This process took well over an hour.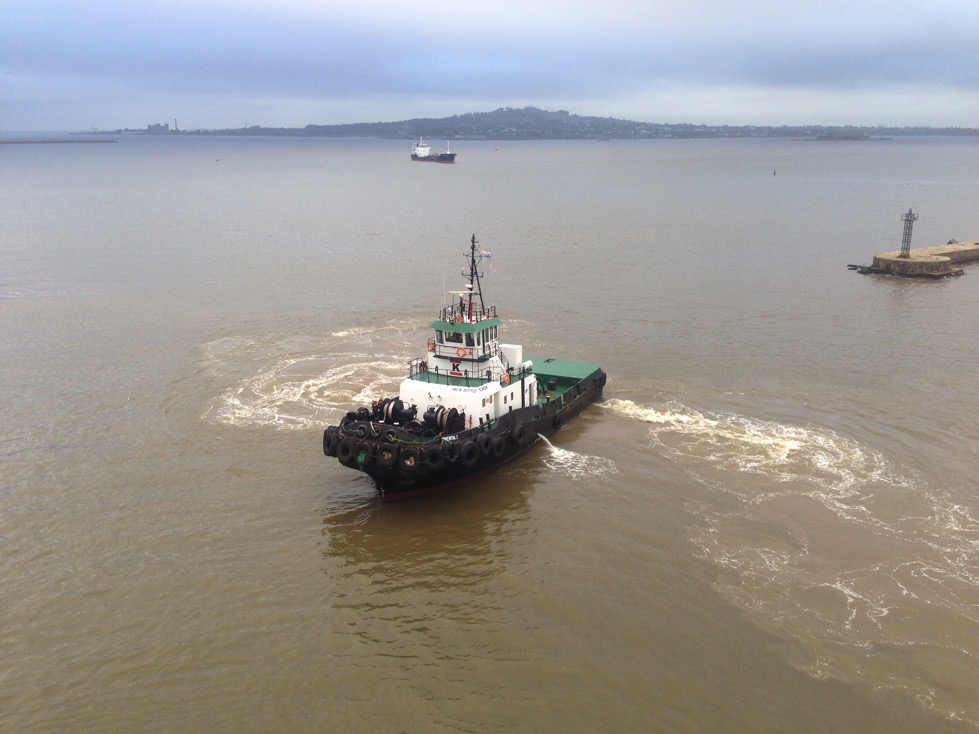 Our pilot boat



The Montevideo skyline. The second tallest is a Radisson property.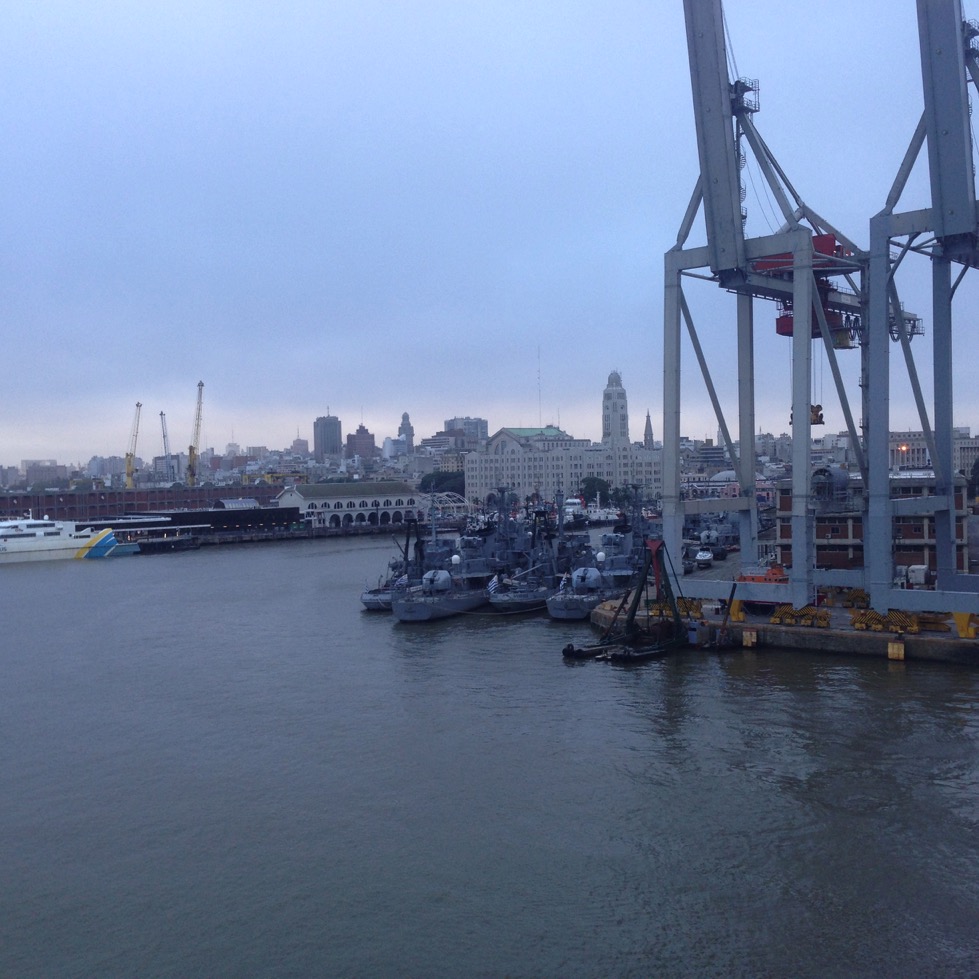 The Uruguayan Navy, in port.



The pilot boat in our wake as we leave Montevideo. We think the boat in the distance is the Montevideo-Buenos Aires ferry.


As we pulled out I applied my transderm scop patch.

Les and I went up to the 12th deck right above our stateroom and found a nice bar that has free tapas. And the tapas were wonderful. We had a couple of drinks and then it was time to go to work. Les showed me his workstation and explained part of the procedure. Then I left him to it. I wandered around the ship a bit, up to the 5th deck reception area. The SU game was on, and they were down 39-29, and I figured it was all over for the year. Imagine my surprise when I woke up the next morning and learned that SU had come back and won the game, making it to the final four!!!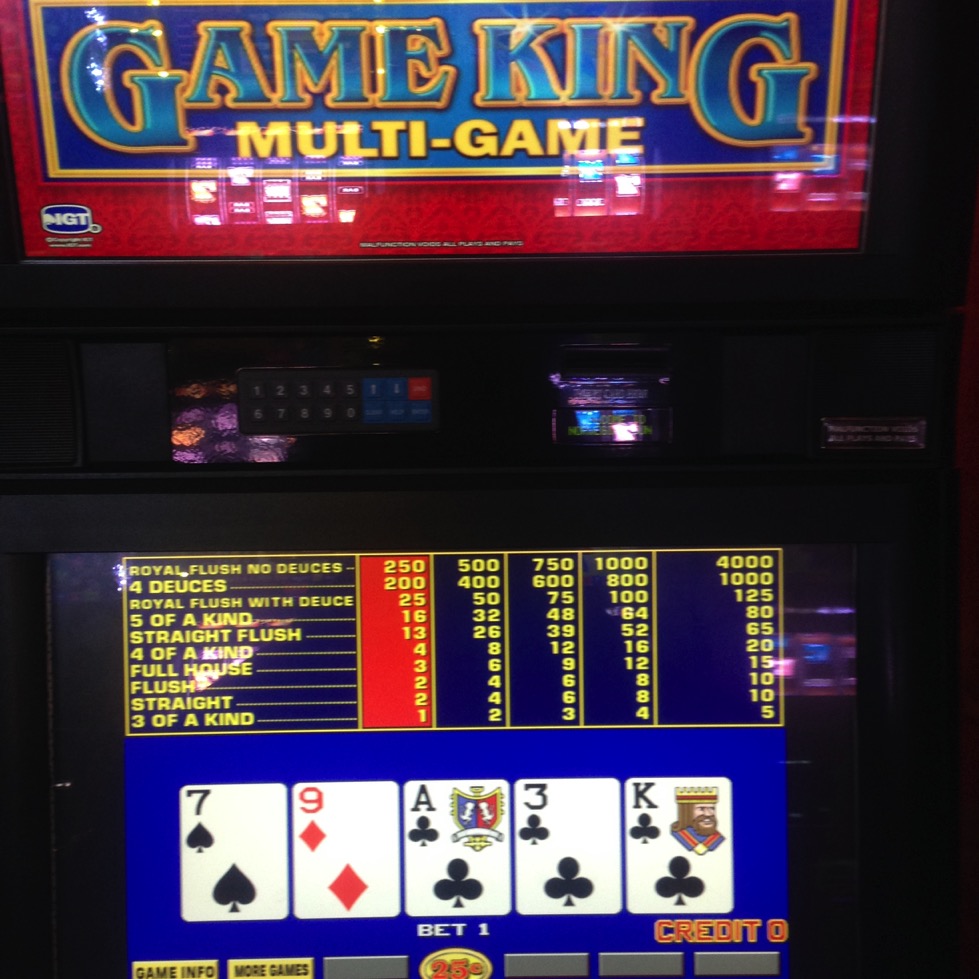 This is the workstation where Les stands his watch. It looks a lot like TARP to me, but I am not the expert that Tom is...