09 April 2016 - Disembarkation in Valparaiso, Chile

There is lots of paperwork to deal with on the last night and morning of the cruise.

This is the little good bye letter from the cruise line


Then the specific instructions for my class of cruiser:


And of course, settlement:



I spent a lot of time in the beauty salon, but it didn't help at all :-(


Once again we needed to breakfast in the buffet, earlier than the restaurant opened. Well, I need to, because my excursion with transfer to the airport left at 0630. Les was kind enough to join me and we had some healthy breakfast and some coffee. After which I took my backpack and headed to the theater from which the tour group walked forward to the port side where we disembarked. We were bussed to a large building miles away and let off there to get into the line for Customs. Moving quickly through that, I had to surrender the 2 apples Les had given me, as no fruits are allowed into the country. The agent scowled at me for being such an ignorant soul and let me pass.



Outside that building we found and boarded our tour bus.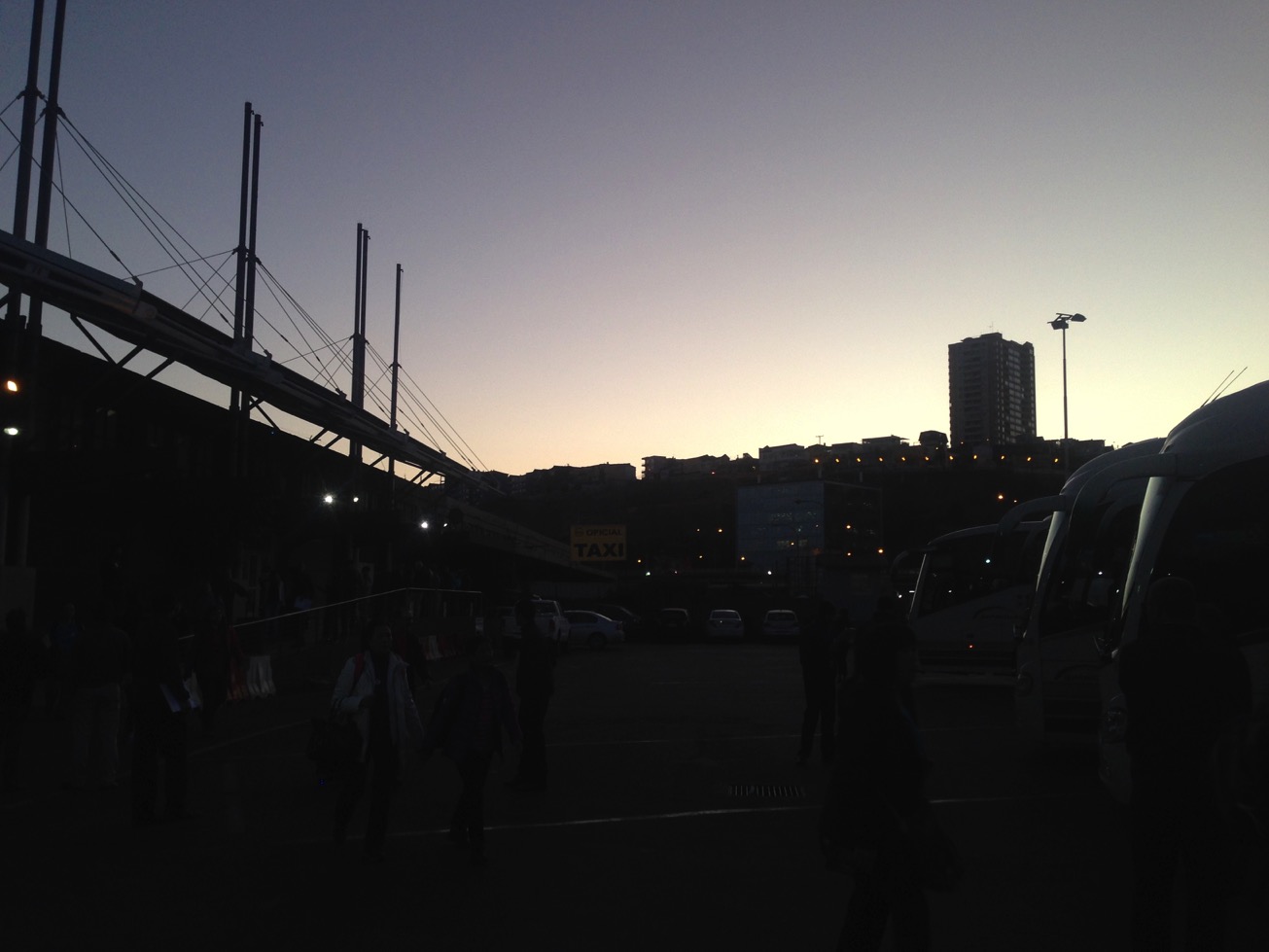 Looking back at the customs facility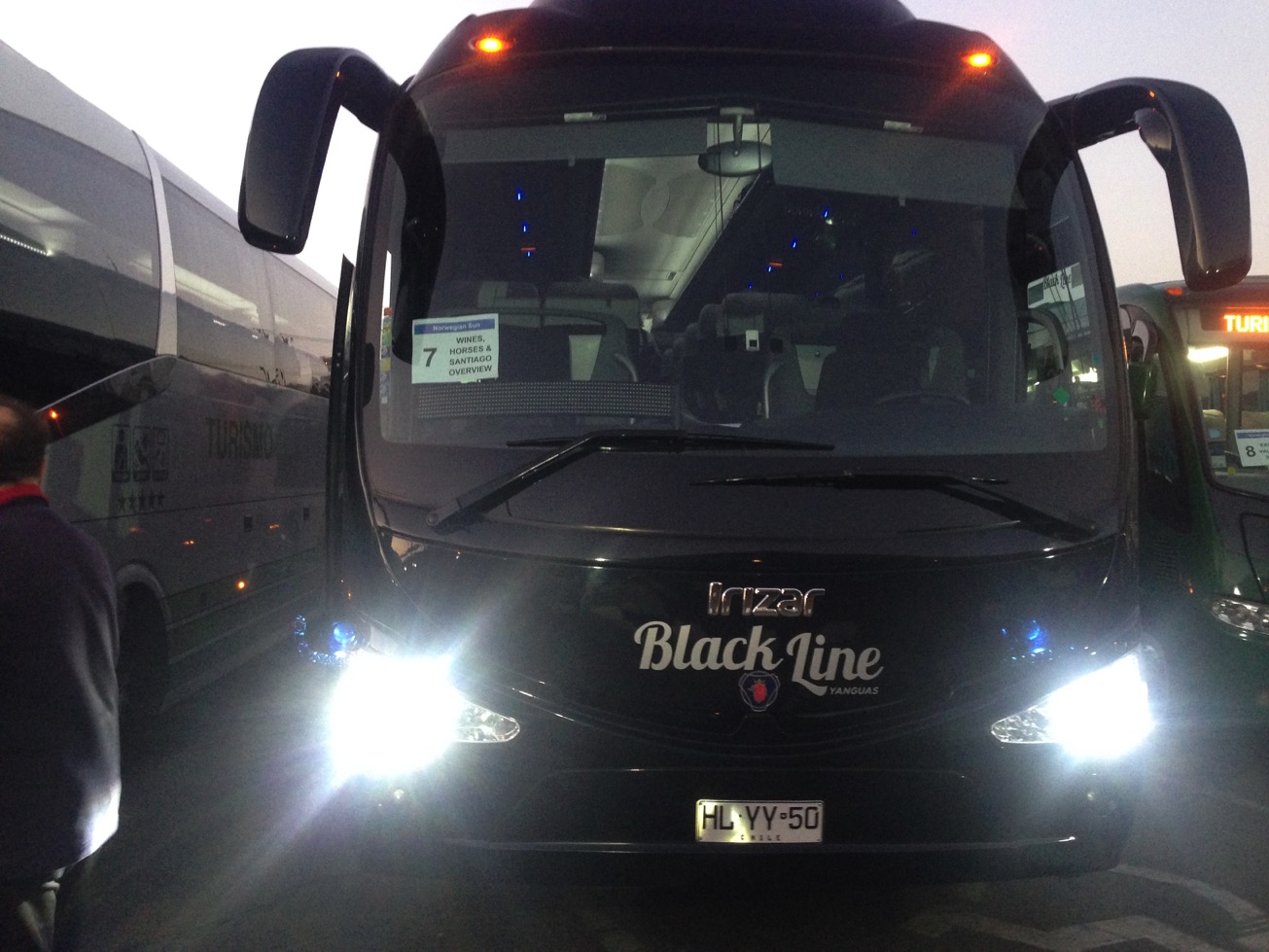 I was on bus 7 for Wines, Horses and Santiago Overview


The first part of our journey took us through downtown Valparaiso. We trundled along an avenue that had nice trees and a boulevard with many, many monuments. I took what photos I could through the bus window.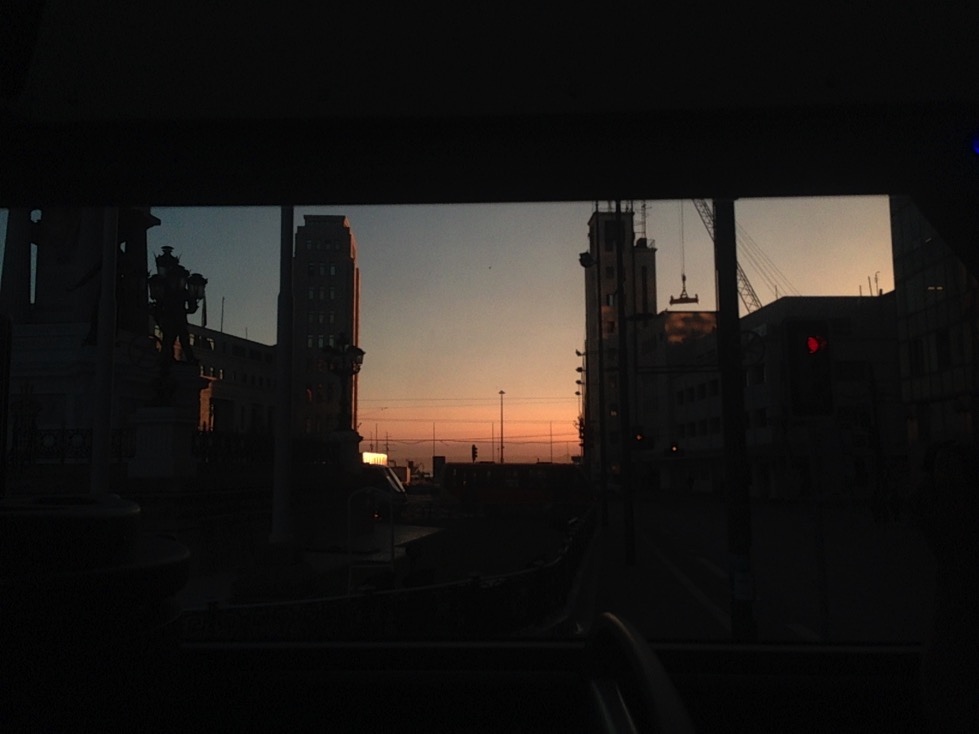 This was in the center of the old, historic section of Valparaiso, looking, I believe, northeast, toward the harbor.



We drove twice around this square so that people on both sides of the bus could see the sites. But the reflections on the bus window detract...



Same objects as above, but the bus was parked better for my shot



Still in the downtown square



Of course, the tour company wanted to show us the historic sites and beautiful architecture. Much of it is run down, or under repair from frequent earthquakes. Valparaíso has had up to 26 working funicular railways - most are now inactive, as of 2013 eight are still in active use. The funicular railways were mainly constructed in the late 19th and early 20th centuries. I believe the guide said the only 5 are still functional due to the most recent earthquake.


In my opinion, the problem here, and in many South American cities, is not that there was once beautiful architecture, but that the beauty is now overshadowed by decay and lack of repair. Now, I personally love graffiti. But many see it as ugly vandalism. Which is this?



One of the funiculars



More interesting graffiti through the window of a moving bus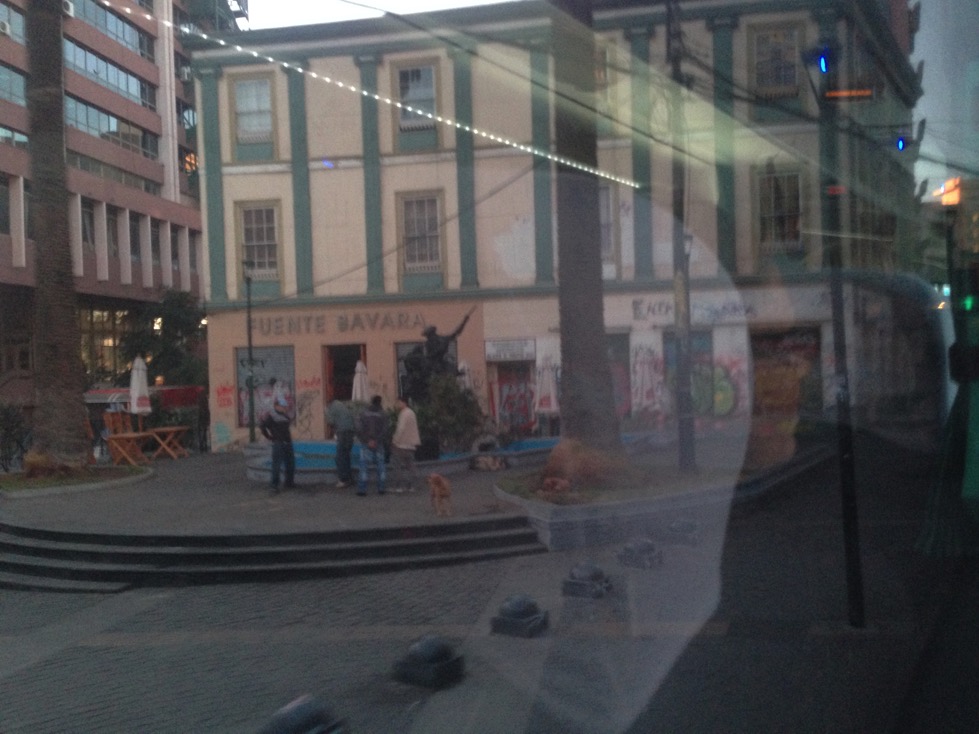 Many, many loose dogs



What Union? La Union.



Why does it look like we are driving on the left? Look closely and you will see the cars across the intersection have to turn. We also have to turn. Two one way streets meet at this intersection.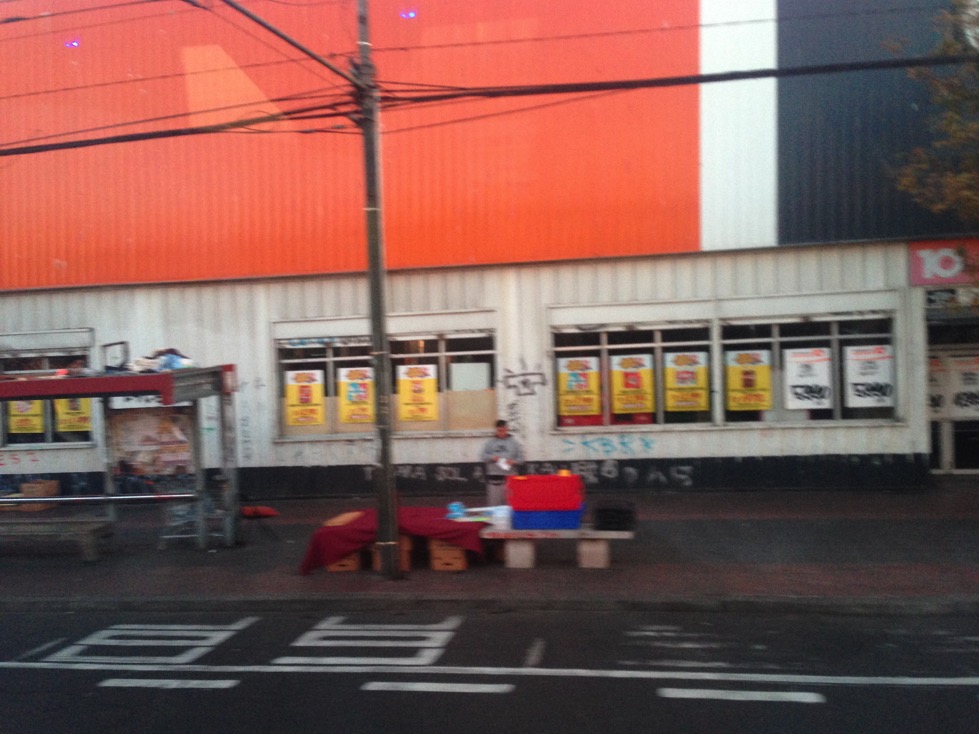 Once again, we tour on an unfortunate day - it's Saturday, and all the businesses are shut. They allow street vendors to set up, but, it's too early just now.


Then we began riding our way to another tourist section of town, and the famous flower clock, which I had never heard of before.



Let me explain. I am sitting on the left side of the bus, about halfway back. There is a door across the aisle from me. The flower clock is visible through the window. The white block letters are on the outside of the window, not on the clock. There is no emergency exit from the clock. Do not get trapped inside it. The little device that looks like a friendly robot is inside the bus. It is a water fountain, on top of a bathroom. Quite clever.




The driver kindly stopped so we could photograph the famous flower clock. It was 7 past nine. Chile Standard Time.


Much like my tour with Tom through downtown Dakar, Senegal, the targets of our route were very nice, but the places we had to go through to get there, well, let's say definitely third world. I would not return here, and would not want to live, work, or even visit here. Again.

All this time, we were on the bus in Valparaiso. As you can see on the map, we then headed a little bit northeast and rode slowly through an area called Vińa Del Mar. It is near the sea, but there are no vineyards here. It is a growing area with much new construction. A trendy tourist area, and bedroom community for the Valparaiso yuppies, I was unable to get a single decent shot through the moving bus windows.



Driving along the coast on the way to Vińa Del Mar.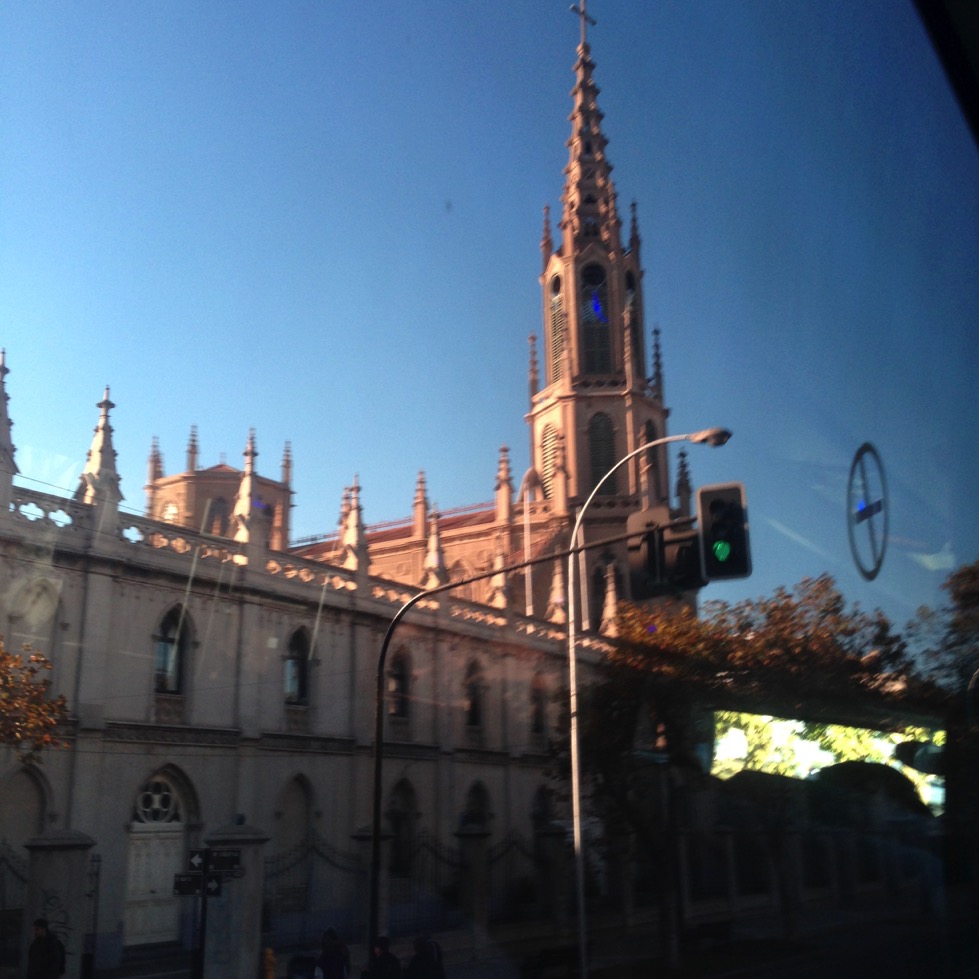 The tour stopped here at a little get out place within Vińa Del mar. From Wikipedia: "The original moai (Easter Island statues) standing guard outside the Museo de Arqueología e Historia Francisco Fonck are just a teaser of the beautifully displayed archaeological finds from Easter Island within, along with Mapuche silverwork and anthropomorphic Moche ceramics. Upstairs are old-school insect cases and a lively explanation of how head shrinking works (finished examples are included).

Easter Island is a Chilean possession, and here were some miniature replicas of the ancient statues on Easter. This guy was a big chief. We did not have time to go inside the museum, and it probably was not even open.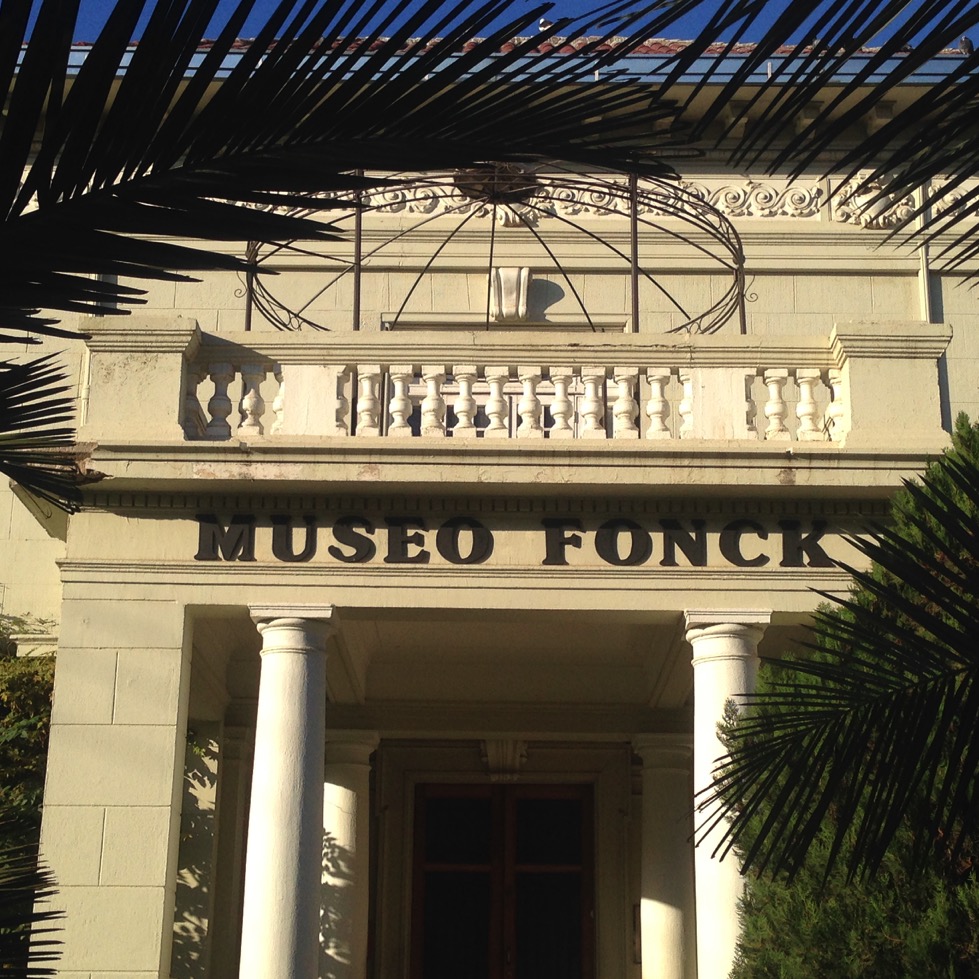 After leaving Vińa Del Mar, we climbed steeply, affording views of the Valparaiso harbor


We now began heading toward the "wine" part of the excursion, climbing up away from the coast. We got on a highway and headed southeast toward the William Cole vineyards (see the map.) William Cole was born in Wyoming, raised in Colorado, made it rich in the dot com boom, and bought this vineyard. It is very beautiful and he has probably invested quite a lot here. We had a tour of a vineyard, the press room, and then wine tasting in the tourist store, along with time to buy wine. My opinion, was, well, not that great. I was raised in vineyards, and have been around many wine presses. The best one was my Uncle Rich Bradigan's completely home made cider mill. And, this being a white grape valley, most of the wine we tasted was white wine, which I do not prefer. I didn't care for it. But I got some nice photos outside the bus, and then we carried on, heading for the rodeo. Yee-Haw! or perhaps Olé!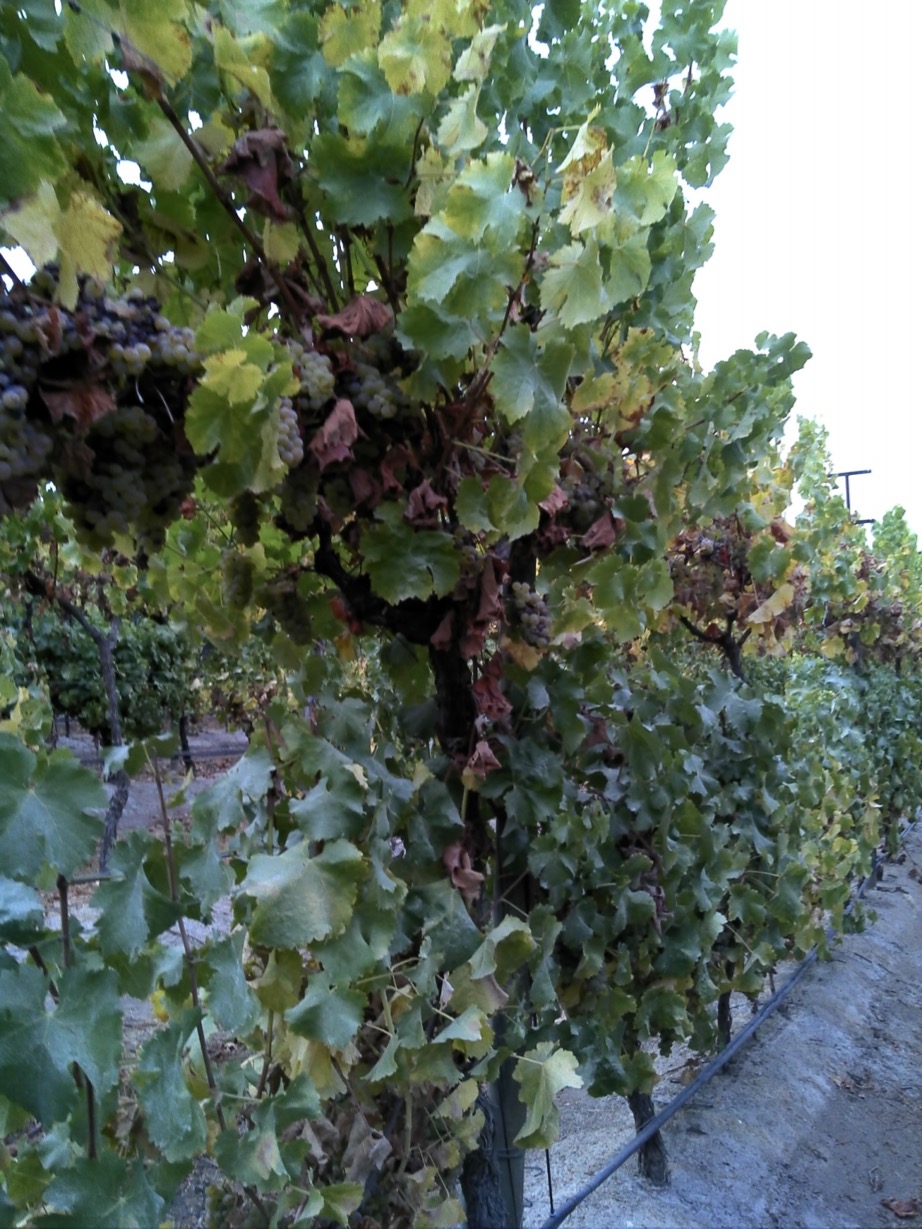 The grapes are irrigated here



A unique view of the US and Chilé flags both flying




We drove north from the winery to a wonderful ranch, Estancia el Cuadro out in the country. We were greeted by the presentation of a short Chilean rodeo, with demonstrations of the gaucho equipment, both for the horse and for the cowboy and some rodeo tricks. Then the cowboy and the señorita demonstrated a dance meant to show how the rooster gets the chicken. That is what they said.

After that, we were taken inside a huge room where a very nice meal was prepared. A group of folk singers and dancers came in and entertained us before and after dinner. It was really nice. Then I got to take some photos outside before we headed to the big city.


It took about 90 minutes to drive on the highway to Santiago. I am pretty sure I slept. Once coming into the city, I started taking photos, but most are not worth posting, being fuzzy from the bus motion. It is a huge city.


The photos above are all near the government center




Here are some new buildings. It seems like there is much construction, but, it is always in a new section of town. They don't seem to maintain or repair things here. Rather, they find a new spot and build new. So there are some really new buildings, like these, and lots more that are in utter disrepair.


After driving around all these places, we drove to the Franciscan Church and parked at an artist village nearby. There we were able to shop for souvenirs for 45 minutes. It was then off to the airport, and dropping a couple of passengers off at a hotel on the way.

I was hoping to get to the airport before 5 and hopefully see Les off, but we didn't arrive in time. When we did get there, I had to sit an hour until the United counter opened at 8 pm, 2 hours before my flight. I got rich through, checked my bag, passed through security and out of the country. Then had a 90 minute wait in the duty free shopping mall before boarding. My flights were uneventful, although full and I arrived home on time.

Best trip of my life!