31 March 2016 - The Falklands

Les and I had a leisurely breakfast served to us in the Seven Seas restaurant. The ship reached Port Stanley early and tendering to shore began early as well. We had to wait about 30 minutes and then were ushered around the big line (courtesy Les's Platinum status) onto the tender. In this port, the tender boats were our life boats. They each fit up to 200 people and are completely enclosed. The ride to the shore pier was about 20 minutes and then we were free to explore at will.


One of the tenders (lifeboats) coming back to the ship



Inside the tender on the ride to shore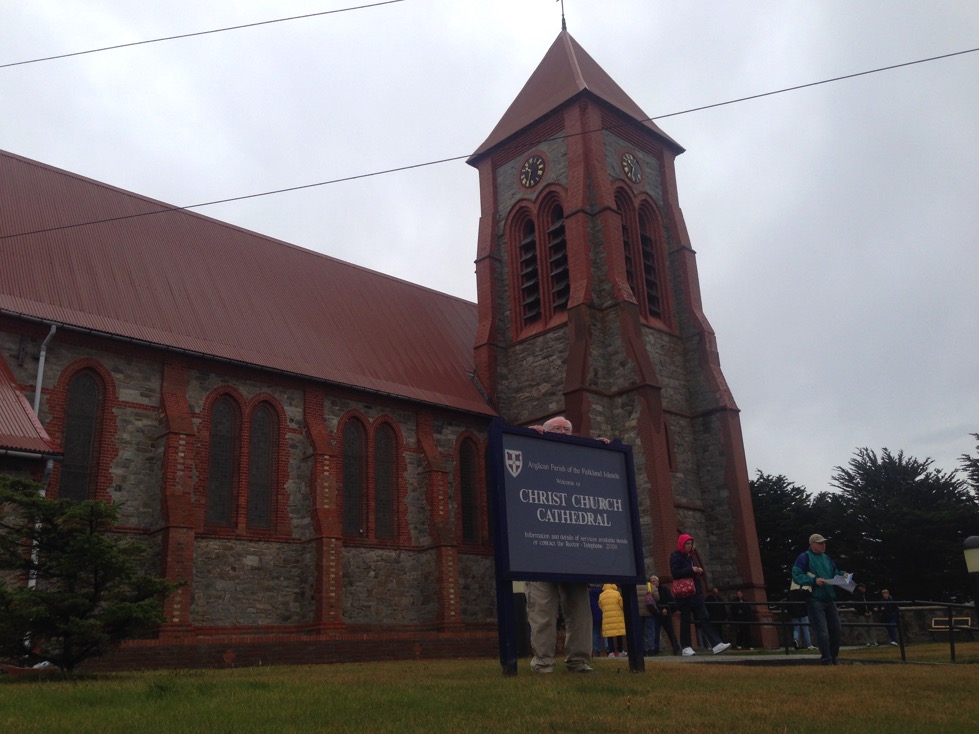 Kilroy in front of the Christ Church - the southernmost Anglican church in the world.



After going to church, and yes, we did go in, lightning did not strike, we posed in front of the Whalebone Arch



In front of the memorial to the lost defenders of the Island in the 1982 war.


There were also memorials to Margaret Thatcher and a street named for her.

Then around the corner and up the hill, the fire department had their equipment out in a field where a ceremony was taking place. Two old helicopters were being retired from Search and Rescue duty, and a new helicopter was taking over. I asked the FD Captain and he said the FD averages just under 1 call per day, and most of them are motor vehicle accidents.


Another firefighter went to his truck and brought me a pen and pad, and asked for my name and address, which I provided. On Saturday, April 16th, I was elated to find this in my mailbox:



And inside the envelope:



How cool is that?


Then we walked up the hill and back across town in search of the Gnome Garden.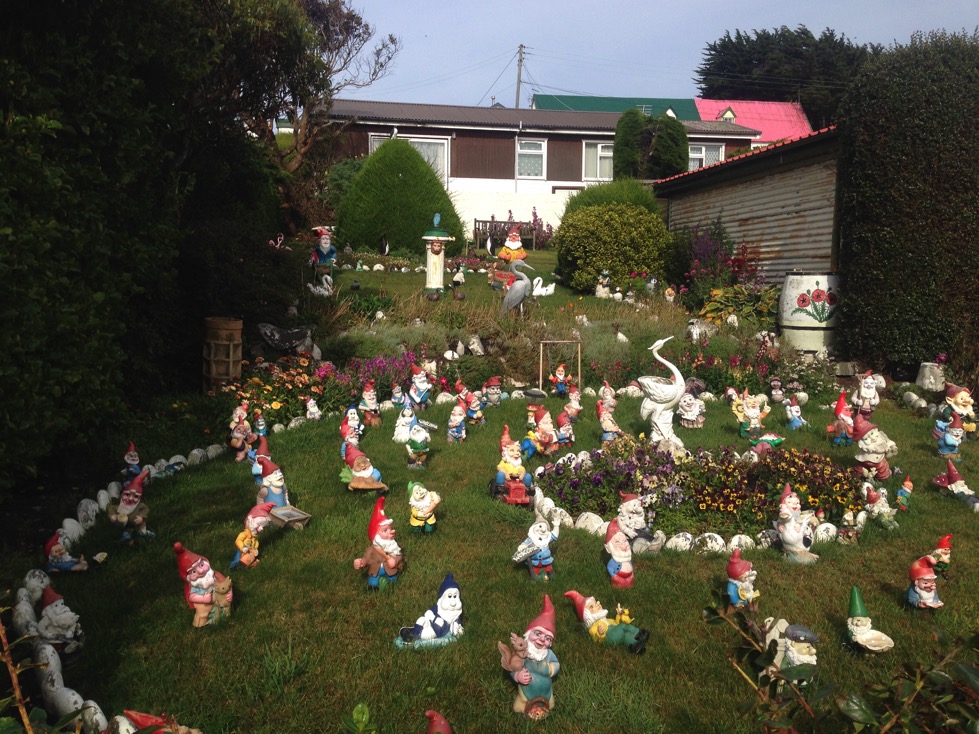 We found it!

Then we walked back down to the frontage road. I went in the Standard Chartered Bank and bought some Falklands Pounds. The teller was very nice to me. I got a set of coins. I wasn't interested in notes, as the smallest note is 5 pounds, and the exchange rate was about $US1.65 per pound.

I paid her in US cash, but she could not accept one of my $1 bills as it had a stamp on it, and she couldn't take my $5 bill as the corner had a small tear in it. I had to give her a ten, but she had a big wad of US cash and was able to make change.



Left to right: 2 pounds, 1 pound, 50 pence, 20 pence, 10 pence, 5, 2, 1. All for $US8, and I got 56 pence back in change.


We then went in search of re-hydration, and found the Globe Tavern. We thought there might be a local brew, but there was not, and there was no draft beer either. So we settled for cans of Boddingtons and Guinness.



The ceiling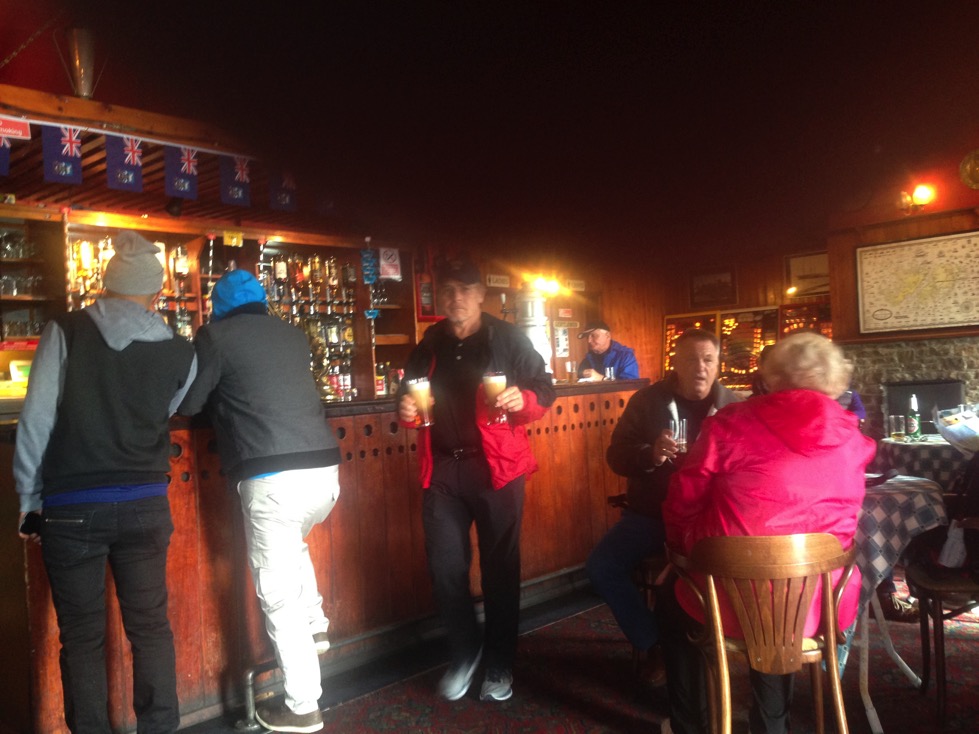 Patriotism


The couple at the table next to us had ordered fish and chips. That is what we really wanted. In newspaper if we could get it. We asked the couple how it was, and the woman said it was greasy. So, we got no local brew, no draft, and no fish and chips.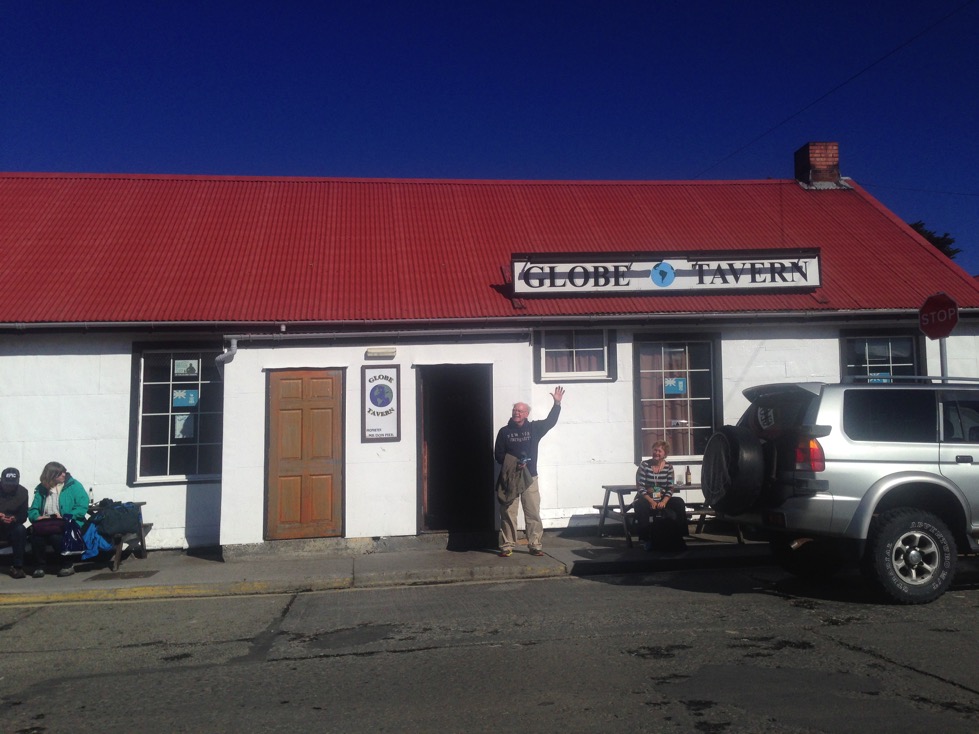 After a few brews we headed back to line up for the tender to bring us back aboard the Sun. I made a call on the way, but there was no answer...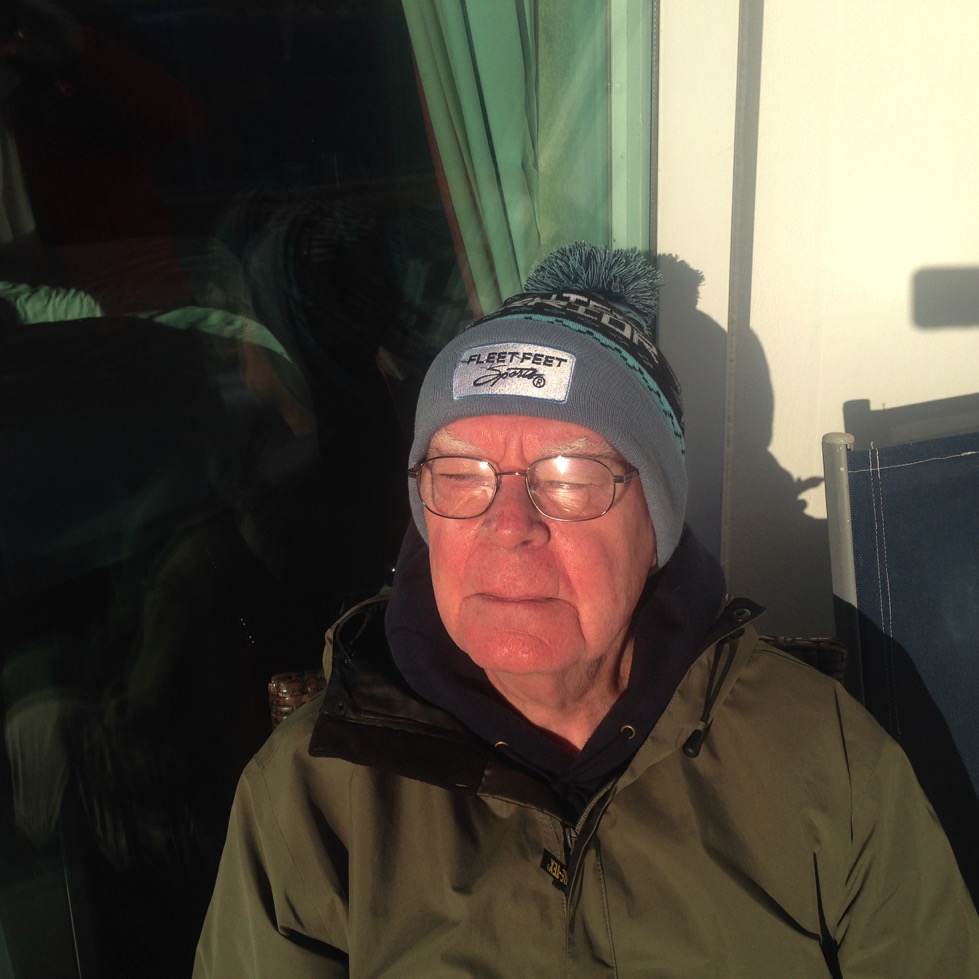 It got really cold and windy as we were leaving the harbor.


We sat and stood on our balcony all the way out to sea. On one island, we could see hundreds of penguins.



Last view of Stanley


I had a very nice and reasonable dinner in the Seven Seas and even skipped dessert and alcohol.