Our Time in Buenos Aires, Argentina
Tuesday, March 22 - Getting to Buenos Aires


I had breakfast with Dad and Judy at the nursing facility. Then I had a nice 6 mile run, breakfast on my own, and got cleaned up. Kellie took me to the airport at 1230 and I breezed through check in and security. The flight to Houston left and arrived on time.

I had a nice dinner of blackened Mississippi catfish, oysters and shrimp on sautéed spinach and a half bottle of a nice Argentinian Malbec at Pappadeaux in Houston, right next to my gate, and boarded my flight to BA. The announced flight duration was 9:37 and we backed out of the gate at 9:38 local time. Both my flights were full, crowded and on time. I watched a movie on the plane to BA and fell asleep for a while. That flight went mainly south along the west coast of South America, and then turned east right over Valparaiso and another couple of hours to BA.

Wednesday, March 23 - in Buenos Aires

Thursday, March 24 - in Buenos Aires


Good Friday, March 25 - in Buenos Aires


I began the day very hungover, which did not clear up much as we lingered over another wonderful breakfast. Our wandering today took us up through the city to the government section where Obama had been the day before. We were amazed at the debris and trash blowing around the city. When we got to the old Franciscan Church, they were just beginning their Good Friday procession, and the bishop was leading the way. I got a short video of it.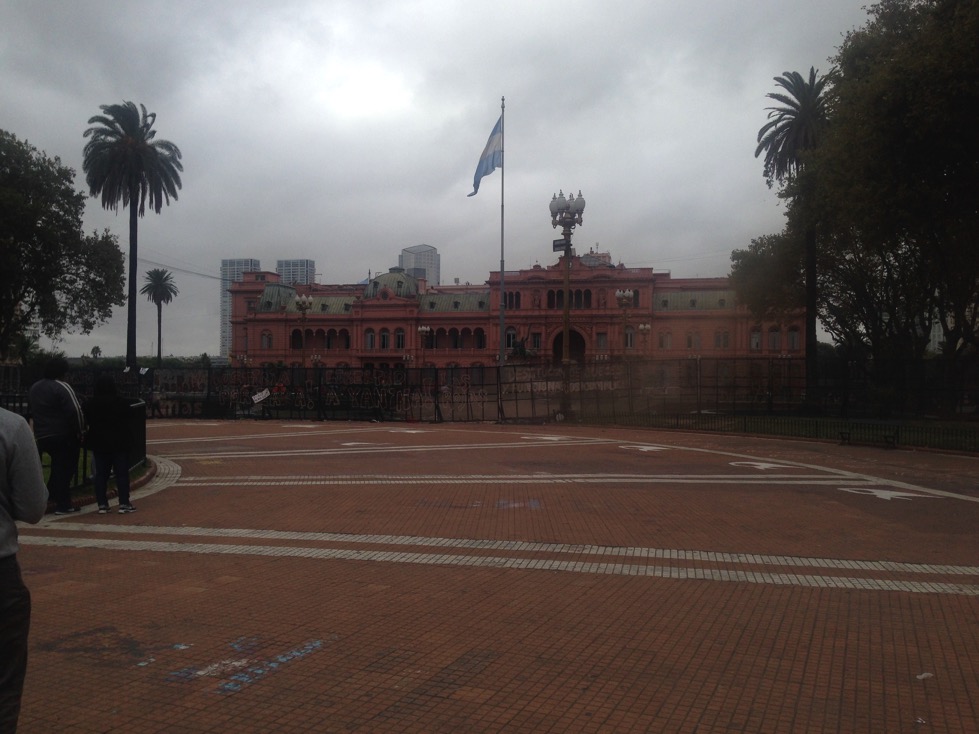 The government building where Obama had been the day before



"Seventeen of these tombs represent the soldiers who died defending the Patagonia maritime coast, where the Argentina air force attacked the British fleet in 1982, The names of 649 dead Malvinas Argentines are contained in the cenotaph of Plaza San Martin and Darwin Cemetery in Malvinas."

at Plaza de la República, in Buenos Aires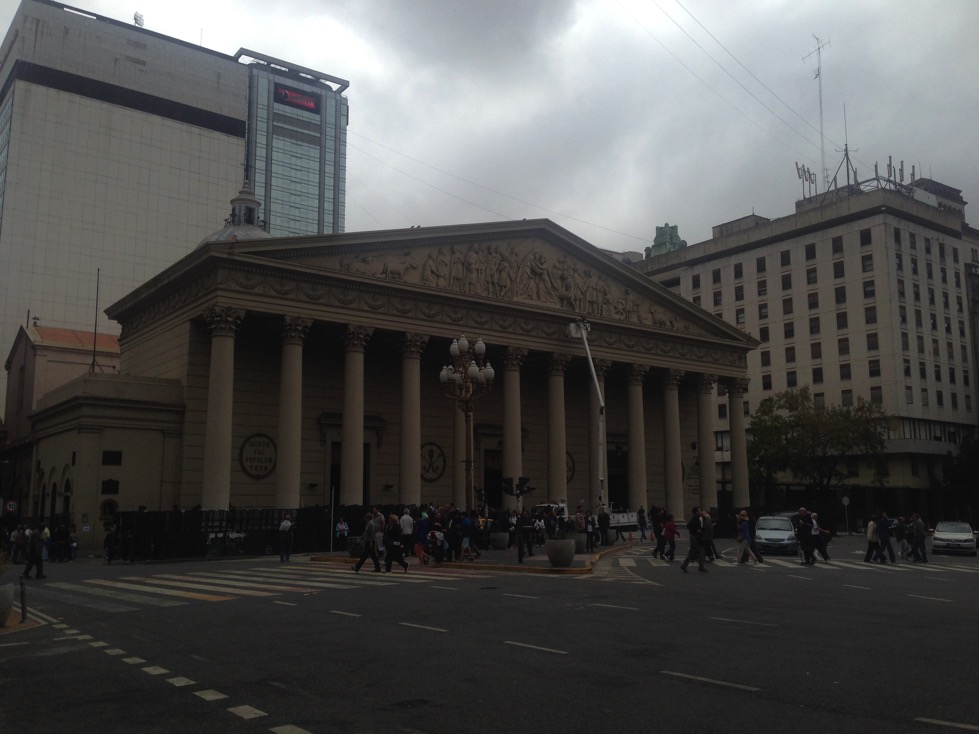 We walked around the government area, and Plaza de la República where they still protest what the Argentinians consider the theft of the Malvinas (Falkland Islands) by the British. Then we turned around and retired to our watering hole, a third day in a row. We enjoyed several more jars, and then to the hotel. Again, after refreshing, we walked down to the tourist area and had another interesting meal at a buffet. It was excellent, and we had a bottle of wine with supper.