24 March 2016

Waking up in BA for the first time, we enjoyed a lengthy breakfast in our hotel, included with our exorbitant room rate of $25 per night, each. Many cups of coffee, much enjoying the 11th floor views, and then we felt like taking a stroll.


Here is Les in front of our hotel. No, it isn't Abbey Road.


We walked a few blocks east to the designated tourist area and walked up and down the old harbor canal of Puerto Madero. We toured "Museum Frigate Ship Argentine Republic Armada (A.R.A.) Presidente Sarmiento, an old naval ship from the era when shipping was evolving from sailing to steam engine, so this one had both. 3 masts and a huge boiler below decks to power the steam engine.



My tax deductible receipt for 5 Argentine Pesos - "training ship - dumped August 31 1897"
Or, perhaps, keel laid?


OK, enough guessing, none of the above. Go read about it on Wikipedia. Or the summary, here:

The frigate ARA Presidente Sarmiento became in 1897 the first modern training ship that Argentina specifically built for this purpose and is a testament to the days in training naval Argentina Youth. Built in England it made 39 trips around the world touring a total 1.1 million nautical miles long on a peace mission. It is currently moored in Dock III of Puerto Madero in Buenos Aires, turned museum.



The Presidente Sarmiento that we toured, moored at the far shore, and the Woman Bridge in the distance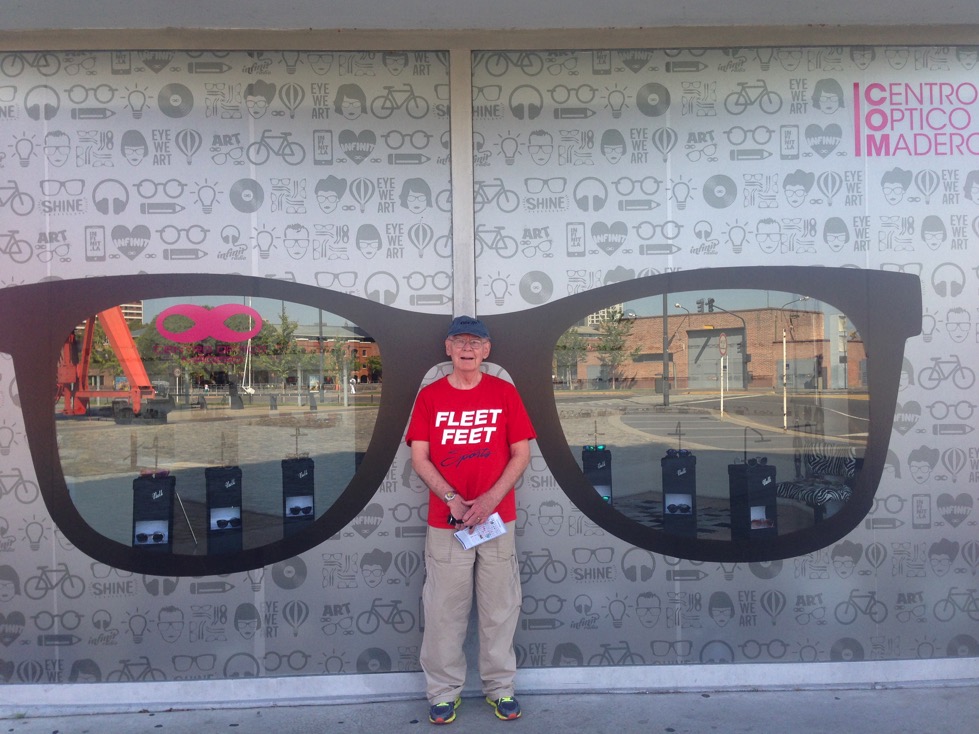 Les trying on fashion eyewear at the optometrist's



Another beautiful old ship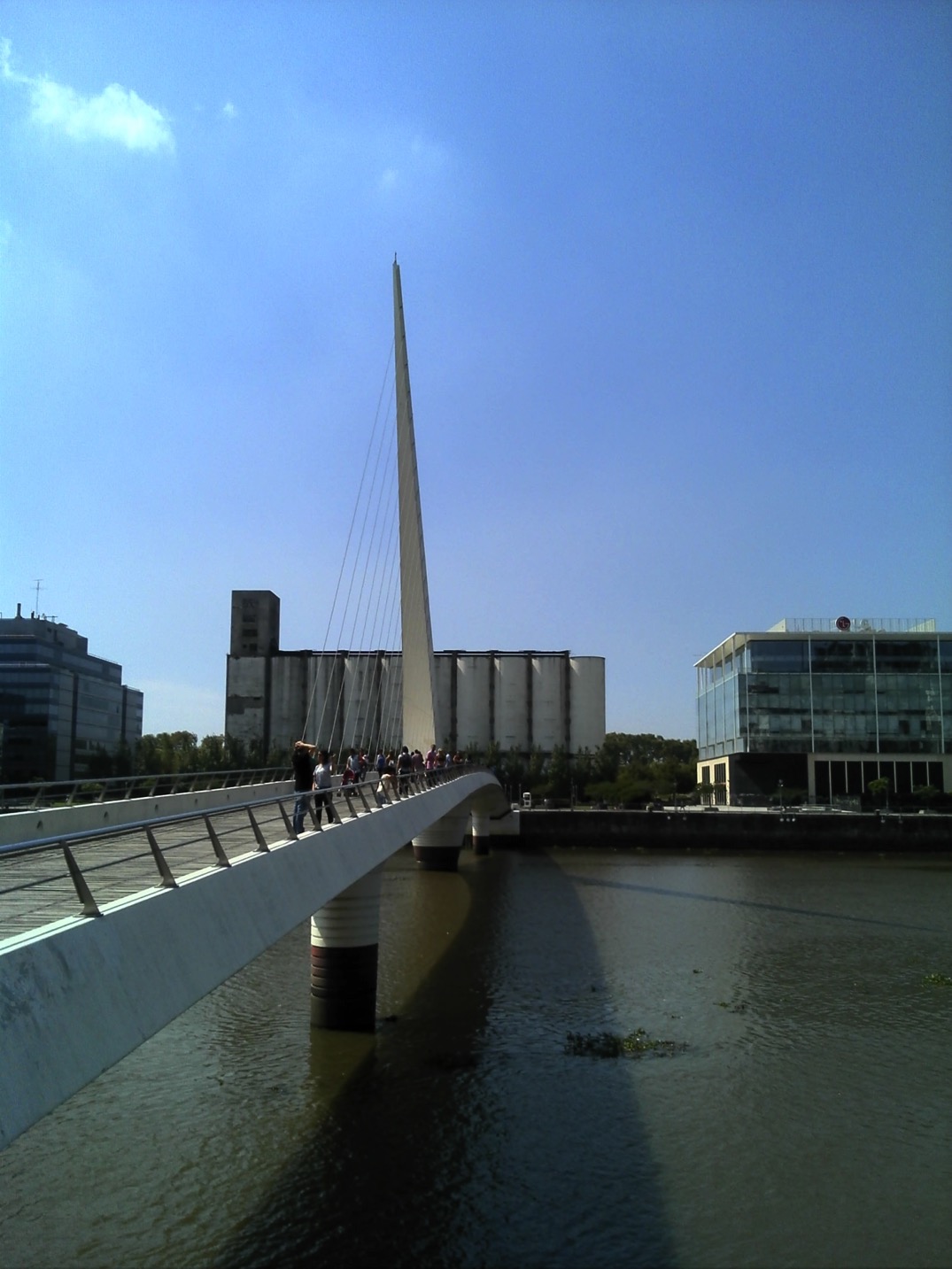 The Woman Bridge. On the far shore there is a small shrine to the Madonna.


Believe it or not, this, and all these bridges, are draw bridges. But instead of lifting up from the sides, these bridges rotate 90 degrees horizontally so that tall ships may pass. In the photo above, the fatter post is the axis on which the Woman Bridge rotates counterclockwise. The near end rotates out across the water. Never saw anything like this before.

After the ship tour, we crossed the Woman Bridge, after which we had had enough walking. Since we hadn't seen anything better than our watering hole from the day before, we made turns for that establishment, and consumed several more jars.

Our hotel hosts explained that because it was Easter weekend, and a four day national holiday, basically everything except restaurants was closed for 4 days - Thursday through Sunday. We did our best to support the local economy, but the beer was so cheap!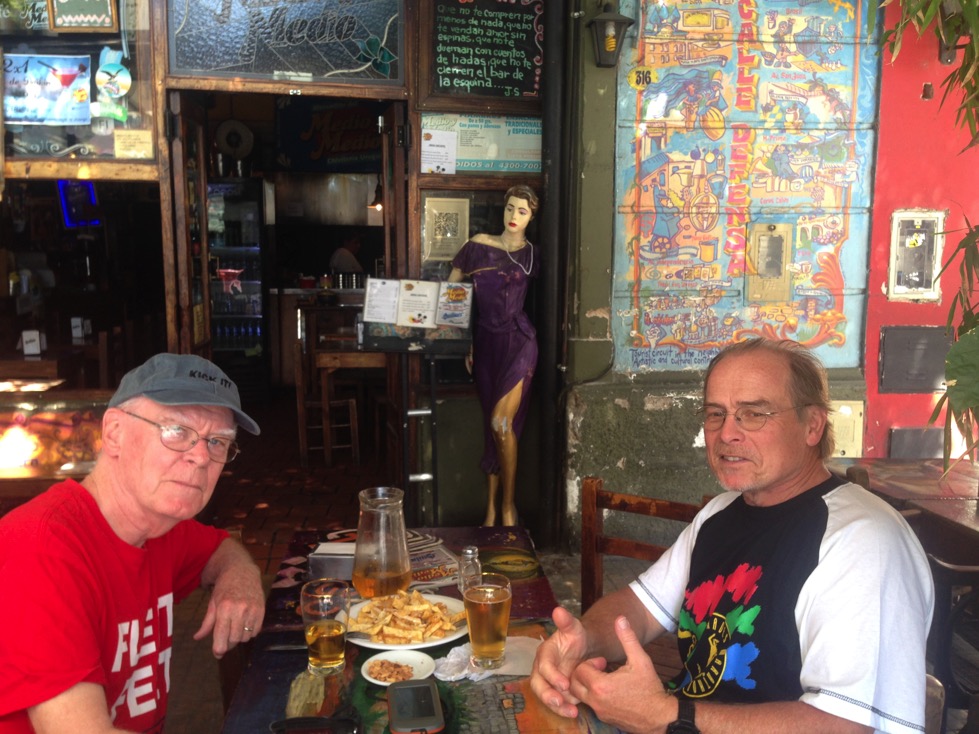 Here we are at our favorite BA watering hole.


After going back to the hotel and cleaning up, we strolled out for a late supper at a very nice hotel named Puerto Cristal. We were very early, it being only about 7:30 pm. People eat late here, and by about 10:30 pm the restaurants begin filling up. We each had a martini, and then we shared two bottles of Malbec. I had wanted seafood, which had prompted our choice of venue. We ordered cevicé, which was excellent. Then we had our main course, and by this time, the beer and the martini and the wine hit me. Les got me back to the hotel and I slept the night through.



Dinner at Puerto Cristal. About 90 minutes after this photo was taken, the place was packed.